I know several people having a baby right now. I know of some, who are adopting! That is good, cause it means I am still young enough to be in the loop...the very outer fringes of the loop, but still there. One of my close friends, who is 42 and preggers, and my little, sister-in-law (who is still a baby herself!) not really, but seems like it. I follow a blog of a precious couple who are adopting from Ethiopia. All sweet stories, of babies on the way. I am super- excited because, I am helping my sister-in-law, pull the nursery together! I love a baby room! So many things you can do, and so fun! We went junkin this week and found a shabby, frenchy dresser, that will double as a changing table. We also found a vintage rocking chair, and a great shelf. She is getting a crib and old armoire, that I used for my babies. I am getting ready to go to TOWN, with the paint!! I love that she is gathering furniture from different sources and not going for a Babies R US, mass produced nursery set. I wish everyone would do that. Recycle and re-purpose!! You will love it so much better that way, people! She has a great sense of style and this baby room is gonna be beautiful, I can't wait to show it off, and the beautiful baby that will dwell there! In the mean time, I made the baby a lil present to hang on her wall. I got inspired from Pinterest. A store on Etsy makes these, but I made this one. I found a metal star, it is 24 inches. My sister-in-law and I went to Michael's and picked out scrapbook paper that she liked, I decoupaged it onto the star, that is it..... beautiful star. I have been in a decoupage mood lately..... I also made a treat on Pinterest, but I did a semi-homemade version, it is pretty darn delicious....I had to take a pic of it, too....Enjoy, Love!
5 different patterns, lots of color choice !
close up so you can see how stinkin cute they are....
I love that paisley and the pink flocked damask...
Super Easy, super cute, hey... by the way, my table sold! Blessing!
I will reward myself with a plate of these....JK, just a few, anyway
chocolate cake-brownie with raspberry buttercream icing....I could eat a whole bowl of the icing, because
the tart raspberry cuts the sweetness, lol!!!
Here are some great parties below, go check them out to see other wonderful things, people have made!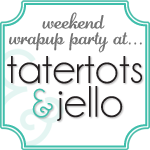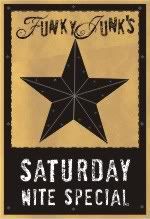 http://www.myuncommonsliceofsuburbia.com/2012/02/tuesdays-treasures_14.html?utm_source=feedburner&utm_medium=feed&utm_campaign=Feed%3A+MyUncommonSliceOfSuburbia+%28My+Uncommon+Slice+of+Suburbia%29