Our front door has seen better days. It has been quite shabby lately, I want to paint it, hubby says No, he doesn't want to paint it. I'm still going to work on him....In the meantime, I put a fresh coat of stain, just to make it somewhat better until we decide. I would actually love to paint it red, cause our house is white with black shutters. I think the red is just classic with that combo..... We will see! Here is our door a little cleaned up for spring! I do tell the kids to shut the front door, constantly!! 5 kids, 2 dogs, in and out!!! To get in the mood for spring, I had these tulips hanging in the kitchen and decided to move them to the door and add some burlap...they are old, so this is a recycle too! Even better! Enjoy!
Lol!! This is so not my front door, nor my glamorous dog, but this is pretty great
Love the pop of red!!
another great, inspiring red door!! this does help me
visualize.....
My door......Note the muddy mat... and the very tarnished kick plate
...keepin it real people...
I'm gonna add something to the planters, don't know yet....
this beloved old woman likes to park it, on the muddy mat, at the front door....
Let me tell you about this dog for a minute, She was my baby, when I couldn't have a baby...
She is a big, hairy, smelly, mixed breed, but, she has been the nicest dog, anyone could ever
have.....She has been so sweet and patient with my kids. Just a calm, easy, loving animal. She
turned 13 in January......
I will be in the fetal position when she passes on....Ok, enough depression talk...
lil touch of burlap
I used to be a florist...way back in the day....
now I just do stuff for friends and fam....
my fav, tulips!!!
Hello Spring! You are welcome here!!!
One more thing I forgot to add....If you are Atlanta people, don't forget to visit Burlap Street at Scott Antique Market this weekend....If you buy from Burlap Street, 10 percent of profit goes to Wellspring Living Ministries which helps girls enslaved in human trafficking. Great cause, you can check it out at
www.burlapstreet.com
just one of the many great headboards you can buy from Burlap Street!
How Gorg is this!!!
Check out these great link parties too!
http://southernhospitalityblog.com/fresh-spring-floral-door-bucket/?utm_source=feedburner&utm_medium=feed&utm_campaign=Feed:%20southernhospitalityblog/PQqu%20(Southern%20Hospitality)
http://thestylesisters.blogspot.com/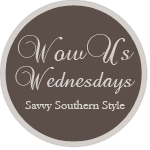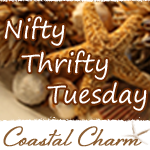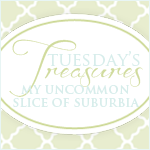 http://thetatteredtag.blogspot.com/2012/03/kiss40.html