Hello Peeps! We were on winter break with the kids, so I have been on break from furniture/home stuff as well. It is good to be back at it, though! My client/friend found this great cabinet. I call it chicken coop chic. Gotta love some chicken wire, right? It is old and somewhat jacked up in it's construction...but it is loaded with charm.
The floor of the bottom shelf, had some weird overlapped , un-even plywood, so I pulled it out and saw the old floor under was rotted. Hubby cut a piece of mdf board for the bottom, and she is cured.
My client can actually store cool, vintage items in there now. Baskets or whatever! I cleaned her up and painted the outside Annie Sloan, French Linen, and the inside, Primer Red. I have not used Primer Red before, but I am very in love with it now...such a different, shabby kind of red...a soft red, if that makes sense...Okay here she is Chicken Coop Chic! I am having a little cabinet envy now....
Old and Dirty is no way to go thru life...
I have a vision for you, Chicken Coop/Cabinet
Who acted crazy with silicone caulk and cardboard and 85 screws??
Someone was in the moonshine and decided to work on this...
Easy Fix here, give me my crowbar...
Hello Darlin.....
Look at you, all sassy now!
oh, you want some pretties???
we have a nice floor now....for baskets and such!
table linens and fine dishes
I'm gonna miss you!
You were a gem, hiding underneath
I may have an addiction to vintage linens....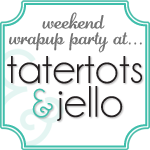 http://frenchcountrycottage.blogspot.com/2013/02/feathered-nest-friday_28.html